We've taken over a bank. It was built in 1962 and has underground vaults and safety deposit boxes, the whole nine yards. We're going to stick to hanging the show in the lobby though as the downstairs is pretty creepy and we don't want to have to clean it.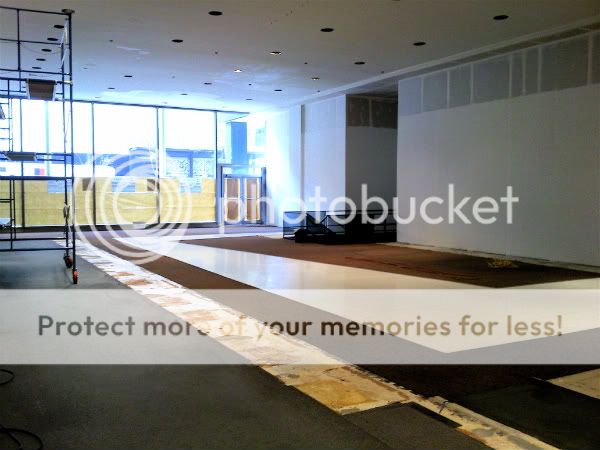 We've packed up a ton of art to fill the space. Though we loathe Rachel Zoe's tv show, we subscribe to her concept of bringing everything, and then editing it down on site. We''re in the space and the editing has begun.
And please don't ask us about the packing tape. It's a long story and we end up looking a little foolish in the end. Let's just say that it was free...
'LOVE FLOWS BOTH WAYS: street culture x contemporary art' opens this thursday, October 7th and runs thru December 4th. The show is located at 205 S. State Street (State and Adams) and will be open Tuesday thru Sunday from 11:30 am until 5:30 pm.